Normal Sabbatical VS Wellbeing Sabbatical
The sabbatical is "a break from work" during which employees can pursue their interests, like traveling, writing, research, volunteering, or other activities (or even rest). During that time, the employee is still employed at their organization, but they don't need to perform their normal job duties or report to work.
During the course of a normal sabbatical, the employee is not expected to work or deliver to the employer's expectations. However, the prime difference between wellbeing and normal sabbatical can be concluded as, during well-being sabbatical the devices are welcomed.
In the tenure of well-being sabbatical, a person can work for the organization at the place of his/her choice or comfort. It is a perfect mix of relaxation with the ability to deliver work or right to be said a perfect mix of working holiday.
The employers have seen a huge trend of increased productivity with the introduction of well-being sabbatical, not only the work productivity but also the mental well being of the employees has been tremendously improved with the new introduction of working from a holiday destination and being able to think creatively rather than feeling stuck and bounded to the traditional workstation environment at office space.
How Corona/COVID-19 has amplified the concept of Wellbeing Sabbatical?
Many people have wrongly interpreted the Corona driven work scenario as wellbeing Sabbatical, however, the two of them being poles apart.
With increased working hours, lack of professional environment and prolonged sitting patterns Corona based working culture is not synonymous with the concept of wellbeing sabbatical.
We need to clarify that the idea behind wellbeing sabbatical is flexible or worker opted working hours. In well-being sabbatical, you are not expected to work throughout those 9 hours or beyond, it is working at the ease of choosing the place as well as the time of work as per one's comfort patterns. In summary, you are on a relaxing vacation having the freedom of working in those 2-3 hours or lesser or more as per your own choice.
Who is the right person for the well-being sabbatical policy?
Taking a sabbatical leave from work can do wonders for both employees and organizations hence this policy works as a remedy for all the work geeks who are the travel mites as well, the one who feels they can deliver to the best of the capabilities on that mountain hill they always wanted to trek or the one who feels a breathtaking beach view is an excellent work station essential.
Anyone with a travel destination in mind provided a place that has good internet connectivity to help you jumpstart the work schedule when needed.
Or a person who is seeking mental peace but has no leaves left for a vacation, this is the perfect option for all of you.
Wellbeing Sabbatical - Is it for real?
Obviously yes, there are various organizations already having a well-being sabbatical policy in place while others may join the race soon.
And to your surprise you might have heard about them already :
1.) Johnson & Johnson
As VP for Total Rewards Susan Podlogar says regarding Wellbeing Sabbatical; "Having your employees at their best and fully engaged is a business issue – it's not just a nice to have." - Source "J&J Media release"
2.) Adobe
Adobe offers a sabbatical program to give you extended time to relax and pursue leisure activities. - Source " Official web handle for Adobe"
Well-being sabbatical applies to each employee as per the different policies for different organizations however with one common factor of being paid for the entire period of the sabbatical attaining more productivity and mental/physical wellbeing.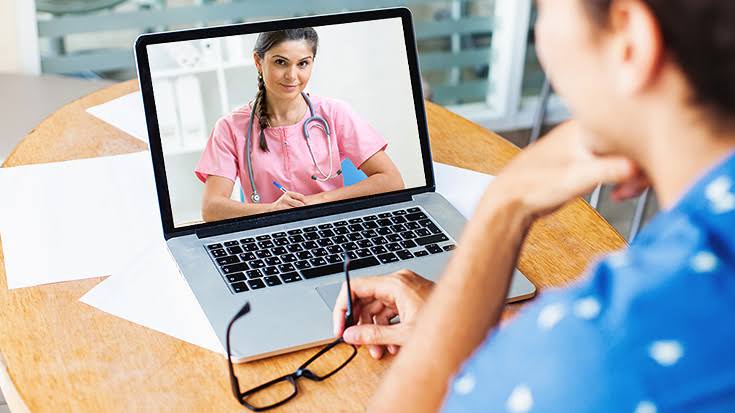 Nevertheless, the Wellbeing sabbatical can also be a good way to sit back and relax at home and take care of your health that you have been overlooking for a long period, or even if you are away from home for the same and looking for the right way for getting connected to a doctor, you may refer to the qualified panelist doctors at the Jiyyo Lyfe App and turn your sabbatical period into an exciting wellbeing break.